Product #1
$200.00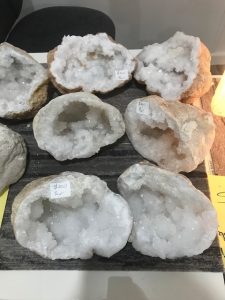 Quartz Geodes
Geodes have been found to assist with negating the electromagnetic field radiation influences in and around the home or workplace. It has been found that the very small geodes dont have the same effect.
Clients that have bought these have noticed significant improvements in and around the home and how they are feeling, as previously they noticed that they would get extreme fatigue within half hour to an hour when they arrived at home. WIFI has significantly increased in the homes and workplaces now and its convenience but it comes with a price. The same applies with new technology smart TVs.
We need to have some sort of protection and Quartz Geodes is one good possible solution.