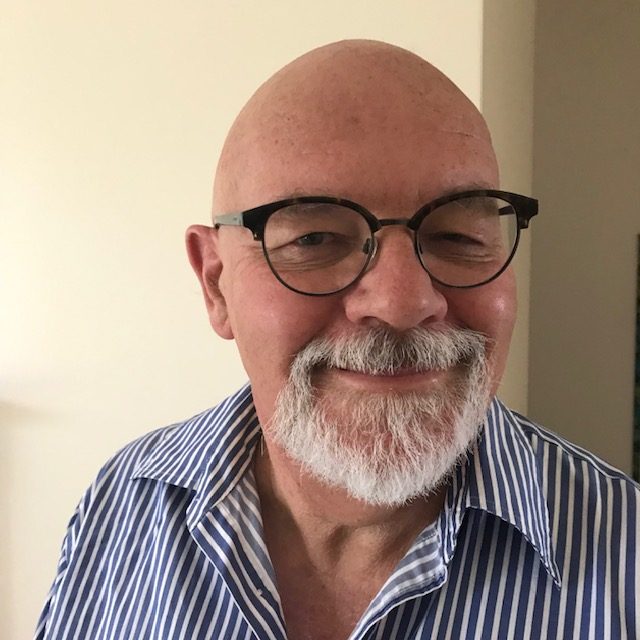 I have been involved in natural therapies  since the late 1980s and over the years I have studied and looked at many modalities and techniques as I am a all-rounder in the way that I do things and look at life. I have a deep intrigue and fascination for what I get involved in, especially with natural therapies. I have accumulated a wealth of knowledge and experience over my time in natural therapies along with my 65 years of life experience.
Prior to this I was involved in telecommunications whether with Telstra NZ, British Telecom and Telstra Australia. I have seen and been involved with many technological change within this time. Within New Zealand (NZ), I was part of the team that took NZ from the old switch board operator to automatic dialling for STD and International calling. Operators started to become a redundant item. Years down the track in the late 1980s our technical division within Perth CBD was told we would be made redundant. A bit of a shock to the system in your 30`s when having family, mortgages, etc. Energetically this was the time of my life changing from development time to personal power time (part of numerology phases).
 I was faced with the question "what is next in my journey of life?". My wife suggested that I look at something that I have a great interest in and this could take me into my latter years of life without having a huge toll on my body. Doing high physical work would have a short shelf life as my body wouldn`t keep up with this demand as one gets older.
 Telstra Aust did me a great favour in the end. I had a interest in natural therapies and all of a sudden, many doors started to open. Then I knew this was the way and direction to go in and realised this was my new pathway. From there onwards, natural therapies has become my focus and passion.
I worked what type of formula that I wanted to put together in order to help people. I realised that I needed skills for the physical muscular level, chemical – hormonal level, mental level, emotional level and spiritual level. All of these components are part of people and how they function and operate in life. In order to attain this formula took over 7 years and needed the skills as a naturopath, remedial body therapist, kinesiologist, acupuncturist, life enhancement coach and counselling, behavioural therapist and more. Today I have all this and integrate this on a individual basisand assist others with empowering them.
 Part of the way through this training, my wife`s health started to deteriorate and become compromised with initially losing part of her eyesight. It was discovered that she had a benign pituitary adenoma (she had a solid tumor mass wrapped around her carotid artery and a cystic mass putting pressure on the optic nerve and part of the brain giving her massive headaches. This was also fed by stress. I started to use some of my skills that i had learnt with a lifestyle change for her, within 9-10 months she had her full vision restored. She was labelled a miracle lady. Initially she was given a few years but she went on to live for an additional 25+ years before she sadly passed away. The important thing that we both learnt "its all about the quality not the quantity".
 I have a tendency to be a dabbler, explorer, researcher, etc as this has assisted me in finding the core or essence of challenges. Sometimes things aren`t always that straight forward, so one has to look for the unobvious, in order to find solutions.I was the technician within telecommunications and I was still the technician within the body communications. I keep an open mind to explore all possible aspects of health challenges.
 My journey has not only taken me the pathway as a consultant but opened a door to become a trainer, facilitator and mentor of some of the abilities and skills that I had learnt. This occurred in natural therapies, remedial therapy skills and kinesiology.
I went on to be trained and teach many different authors programs within remedial therapies and kinesiology. I learnt alot and this opened many other doors. I went on to start to write and design my own workshops within the remedial therapies muscular skills and kinesiology skills along with the integration of nutrition and some naturopathic skills. I found this extremely rewarding.
 These doors didn`t stop opening there. I was privileged to be invited to speak at different seminars and conferences (locally, nationally and internationally) and have the honour to present different papers. This was the pinnacle of my career. This opened up many different opportunities and doors. My goal was to do this for 5 years to which I did and then my wife required more attention in relation to her health until the time that she passed away. She had had an extra 25 years of living before it was her time to pass.
 My wife was my business administrator so managed our busy multi-modality centre. We had up to 8-11 consultants working along with managing Mandurah Yoga Centre. This wasn`t easy at times managing a team along with staff who assisted me. I took on the challenge to master figures, to which a disliked initially, and management administration with some help from some very supportive people. I learnt alot in how to run a business along with being a consultant, trainer and mentor.
 After a period of time of trying to deal with this all and working 6-7 days per week, I decided to sell off part of my enterprise and look at downsizing in my early 60`s. I realised that I had to walk my talk and put life into balance.
 These days being in my mid-60s i have slowed down from working 6 days to 3-4 days, restructured how I run my business and operation, changed location, simplified how I run and enjoy the balance of my life so as to smell the roses. Quite refreshing. I have come full circle and now work in the same building that I started out in when coming to Mandurah. I am looking at giving back to my industry. Presently I am planning at going back to doing some training and mentoring so that others behind me can benefit from some of my skills, experience and life experience and bring a different new perspective.
 This will be a pleasure and a reward to do.
 I enjoy helping people on their journey of life with their health and wellbeingness and bring empowerment to the individual along with helping other practitioners.
 Knowledge is power, understanding is power, understanding of what and who you are is extremely powerful. This needs to be shown and passed on so others can gain abundance and the power, like myself. I am not here forever. if knowledge and understanding doesn`t get passed on then it gets lost forever and many lose out. Not a good thing.
 This is a little of my blog and history.
Click Here to Book a Consultation